Judgement Free Resources-Welcome to Help Me Grow!

Help Me Grow (HMG) is a nation wide model that helps families that have young children, birth to five, find and receive services that would be beneficial for not only the children but the entire family.  HMG first and foremost works to make sure children are developmentally on track by providing access to free ASQ screenings. There are two types of screenings, the ASQ-3, which goes over all areas of development, and the ASQ-SE which goes over only the social emotional aspect of development.
Help Me Grow Kenosha is new to the local area as we are the first extension of the Help Me Grow Wisconsin affiliate. HMG Kenosha is growing working relationships with community organizations and partners. These organizations that we are working on building these relationships will be the ones that families will be able to connect with to see if they are the right fit for what their family needs.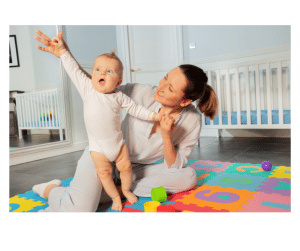 HMG will connect with families to go over what resources are in the area that fit with the needs of the family. We will support the families that contact us by tracking their child's development through the ASQ's they complete, answering all questions judgement free, offering research based information, helping our families find the right service for them, and following up to see how everything is going. Families are able to go to our enrollment form on our website, Help Me Grow Kenosha or to our state affiliate, First Five Fox Valley, to see how the model works after being an established model.